I make stuff. I always have. When I was two, I drew my first caterpillar, and that pretty much sealed my fate. The Richard Scary Rainy Day Book and my mint green banana seat bike were my frequent companions. I was the token artist in school all the way to senior year. Then I got this idea in my head that I wanted to go to college for art. So I secured myself a scholarship to Pratt Institute, got a solid, classic education, spent 4 years in NYC, and started making things for real.
I moved around a lot over the following 10 years, including Charlestown, where I lived on Bunker Hill in a house so old the floors sloped; Wayland MA where I skated on Walden Pond; Hudson NY where I lived on a dairy farm for a few months and got fresh milk from the barn every day; and Los Angeles, where I followed long hair bands to their gigs at the Whiskey and the Roxy, and experienced my first earthquake. Finally, I landed in San Francisco in 1996 where my chosen town really felt like home.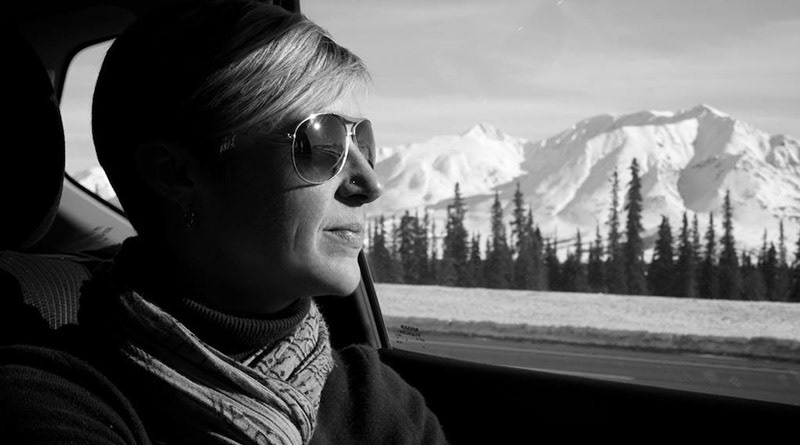 I have had many different jobs since I started working at 16, too, including but definitely not limited to clothing retail at American Eagle Outfitters (my high school job), hand-painting porcelain for Sherle Wagner, guilding for Sotheby's Restoration, receptioning for Zilkha & Co. investment banking, travel coordinating for Tony Bennett, and tech support at Grey Advertising. I finally took a class in Photoshop at Media Alliance in 1997, and the rest is history.
In my current field, I have experience in, chronologically: illustration, digital photo retouching, print production and design, web and UI design, Flash design and development, user experience, static web banners, dynamic display advertising, WordPress customization, and eCommerce website customization, and most recently, interaction design.
In my off time, I enjoy hiking, photography, and traveling. I have been a fire spinner, a stilt walker, and a singer in a funk band. I have driven across the country 11 times, I am synesthetic, and I am a foodie. And lately, I have been building a small jewelry business. But mostly, I am grateful for all the opportunities and adventures I have had so far. It continues to be a full and fun life for me!